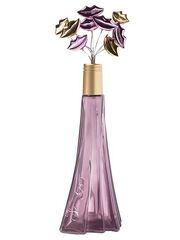 Selena Gomez is the debut self-titled fragrance of Selena Gomez, released in 2012.
Product description
Selena Gomez's self-titled new fragrance is the scented embodiment of the star herself: fresh and sweet with warmth from within. Including top notes of raspberry, peach, and pineapple, the fragrance begins as a fruity bouquet that slowly blends into heart notes of purple freesia, musk, and dewberry, before transforming into a delectable treat with rich base notes of chocolate, vanilla, and amber.
Related articles
Ad blocker interference detected!
Wikia is a free-to-use site that makes money from advertising. We have a modified experience for viewers using ad blockers

Wikia is not accessible if you've made further modifications. Remove the custom ad blocker rule(s) and the page will load as expected.