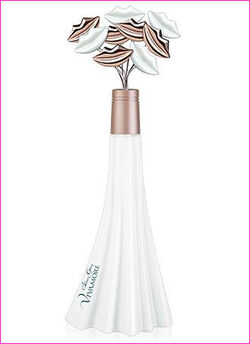 Vivamore is the third fragrance released by Selena Gomez, launched on June 20, 2013.
Product description
A new fragrance for women by Selena Gomez. An effervescent, intoxicatingly floral fragrance that embodies the philosophy to live life and love more. The vibrant, cheerful freshness of watery melon, white tea, and pink lemonade draws you in to reveal an unexpected heart of timeless sophistication. The exquisite calla lily is beautifully sweet yet majestically refined, creating an exotic yet elegant signature. Tahitian vanilla and caramelized sugar add a touch of indulgence to this scintillating, uplifting creation for a fragrance that celebrates life and love.
Related articles
Ad blocker interference detected!
Wikia is a free-to-use site that makes money from advertising. We have a modified experience for viewers using ad blockers

Wikia is not accessible if you've made further modifications. Remove the custom ad blocker rule(s) and the page will load as expected.