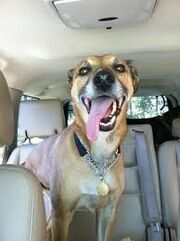 Wallace is an 8 year old boxer-shepard mix dog that Selena Gomez owns.
He came from a shelter, but had parvo and was very sick when he first was adopted. According to Selena, he is now "smart and athletic", and is always first to play fetch with the tennis ball.
In a tweet, Selena stated that Wallance had to have surgery because he broke his ligament. [1]
References